Hello Vespa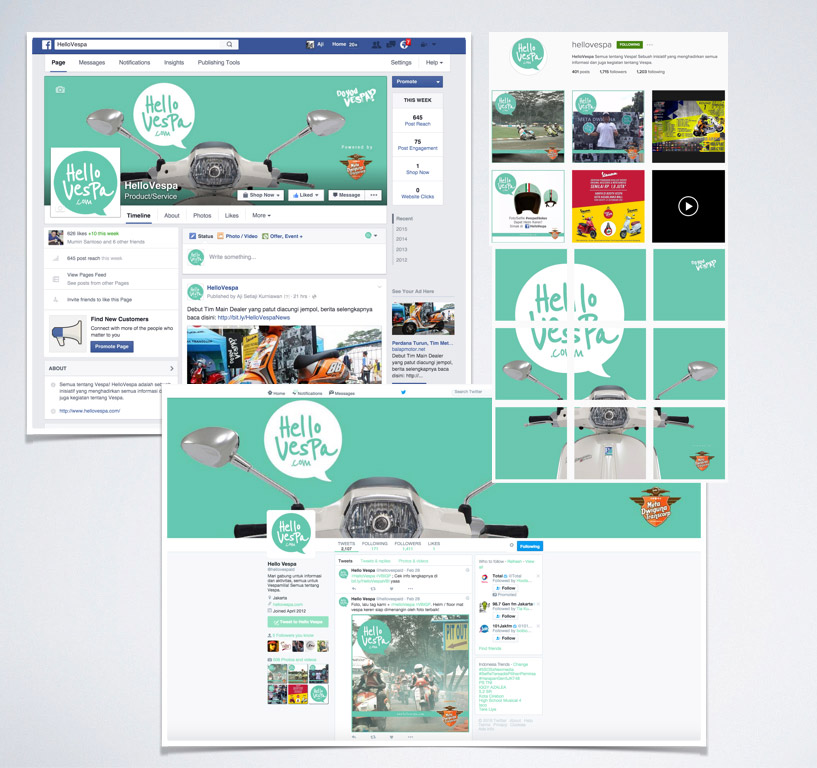 About this Project
About HelloVespa.
making the initiative of 
"HELLO VESPA" 
as the bridging of the 2 stroke vespa engine owner to add the 4 stroke engine into their account by giving them a solution through building their digital assets, video production and communication strategy 
In 2016, PT META DWIGUNA TRANSCORP has earned their popularity in the digital space and being involved in many Scooter activities accross nation. Unluckily, the project was stopped in September 2016 upon internal matter.
More details
Client:
PT META DWIGUNA TRANSCORP